October has been a peculiarly fallow time. Only one album has come out this month that's crossed my radar, Sufjan Stevens'
The Age of Adz
, and I was underwhelmed. This is, I think, in large part to my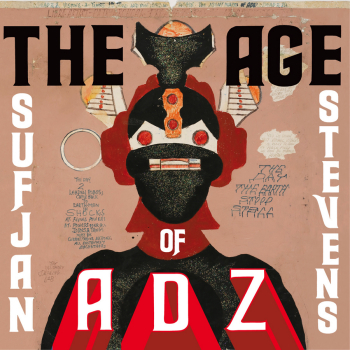 preference for "a good song." This is an album of impressive music, but it's not something I'm keen to listen to again. Well-made, as all of Stevens' work is, just not for me. As such, I don't feel giving it a review is fair, since I couldn't possibly do it properly. Such is life.
I've been listening to a lot of Randy Newman lately, which is balanc
ing well with the brief Robyn overdose I went through; her
Body Talk, Pt. 3
, a summation of the first two
Body Talk
albums, comes out in a month, and I'll certainly be reviewing that. Both previous installments are well worth your time. I'm partial to
Body Talk, Pt. 1
as a whole, but since
Pt. 3
is going to feature the five best tracks from each of the first two albums, in addition to five new ones, it bodes very, very well. It will be the best pop album of the year, and it could be the best one in the last ten years. No pressure, Robyn.
I just recently finished reading Alex Ross'
Listen to This
, a collection of essays and articles he's written over the course of his career as a music critic for
The New Yorker
. Ross is a remarkable writer. He has a gift for relating music to you in a way that makes it palpable. No individual writer is more responsible for making me seek out new music I haven't heard. Anyone can tell you why they like something, but it's a rare talent that can make you feel and share in their enthusiasm for things you have no prior knowledge of. I highly recommend both of Ross' books. The other,
The Rest is Noise
, is a survey of compositional music in the twentieth century.
I'm in the middle of reading
Infinite Jest
for the second time. It's still an exhaustive, busy, sprawling, and chiefly indulgent read, but it is hilarious, and staggering in its scope.